---
The Portal

(optonal)



An on-line registration system that integrates directly within the Retreat Manager system at your retreat center.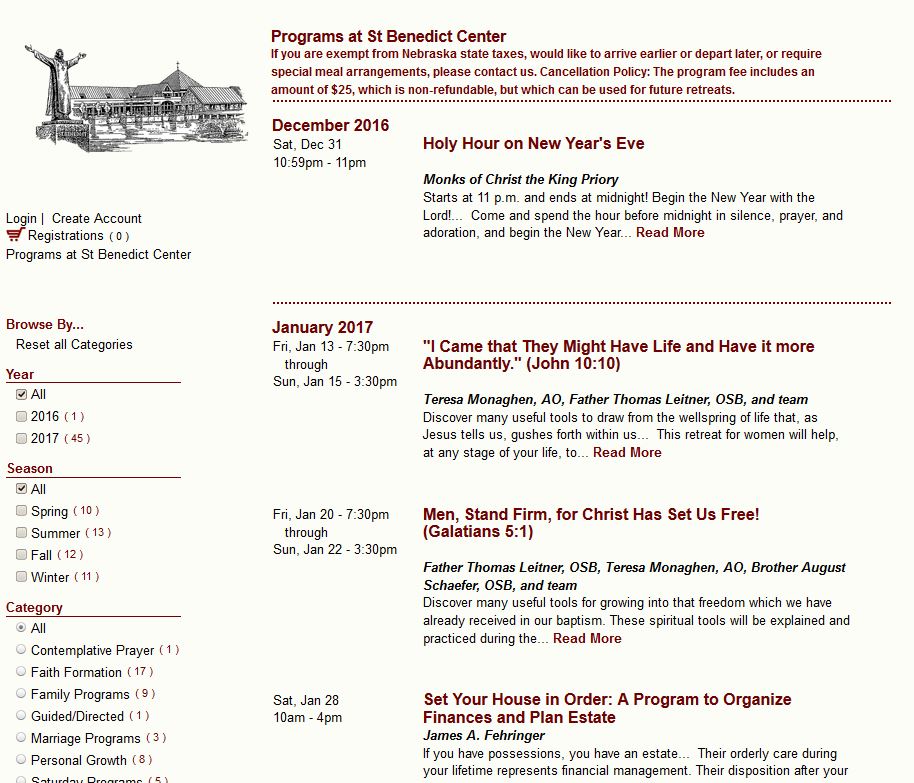 The 'Calendar of Events' is automatically created from the marketing information, images, speaker biographies, and pricing provided from the interface at the center. The number of availablity bedrooms, commuter spaces, and payments are managed by the system with results returned back to the local database.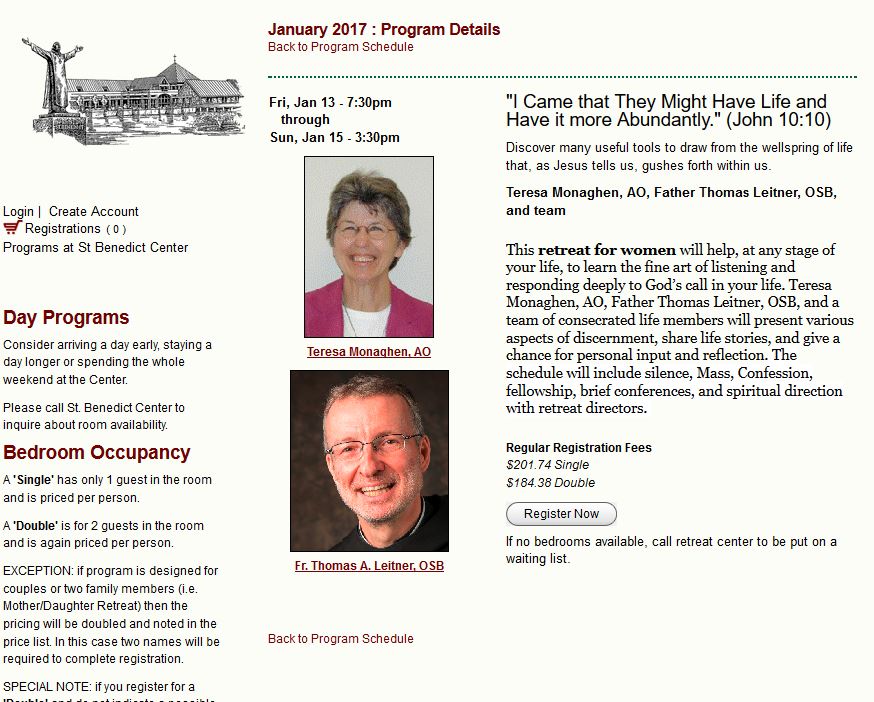 Staff members are NOT involved in the registration process.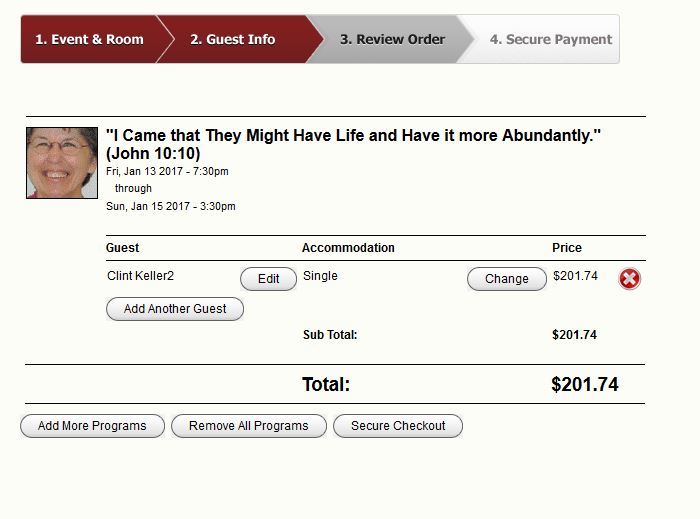 Modify and add data via an interface at the center. Changes will be displayed on the on-line 'Calendar of Events' within minutes.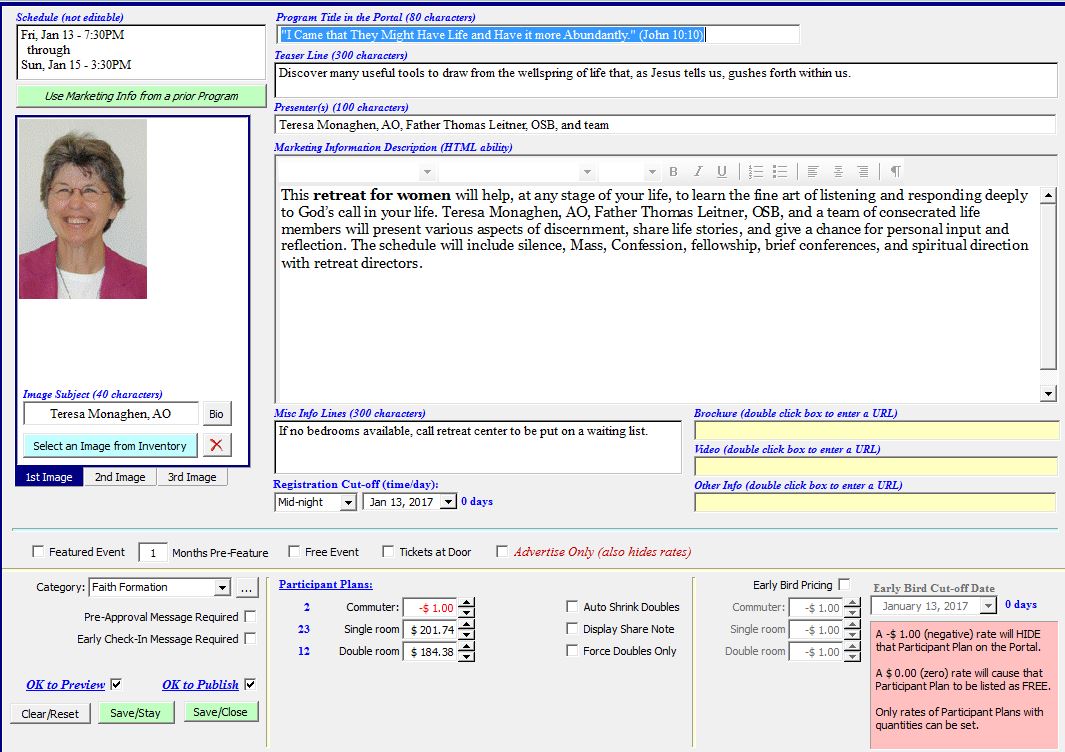 This feature is OPTIONAL for a small yearly fee. An exceptional value for centers with a robust collection of Sponsored Events.
---